Bull Plug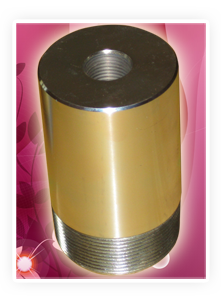 Nominal Pipe Size range 1/8 NPS / 6 DN – 8 NPS / 200 DN


Manufactured from A106 Grade B seamless pipe or cold drawn bar which is heat treated in accordance with ASTM A234.


Choice of raw material dependent upon size and reduction.


Available in standard, extra heavy, 160 ,double extra heavy or solid with different end combination.


End finishes available: current API threads, beveled, square cut (for socket-weld), or grooved.


All bull plugs can be tapped.